Have you ever tried making your own candles? I just recently tried my
hand at it and it is so much easier than I thought it would be. While
it is super simple to pour the wax into a pre-made vessel like a mason
jar, it is really easy to actually make your own vessel too. Today I am going to share the simple method I used to create these DIY
marble bowl candles so that you can go out and make a few
of your own. They make perfect gifts for the holidays too! And we know it is never too early to start the handmade gift making.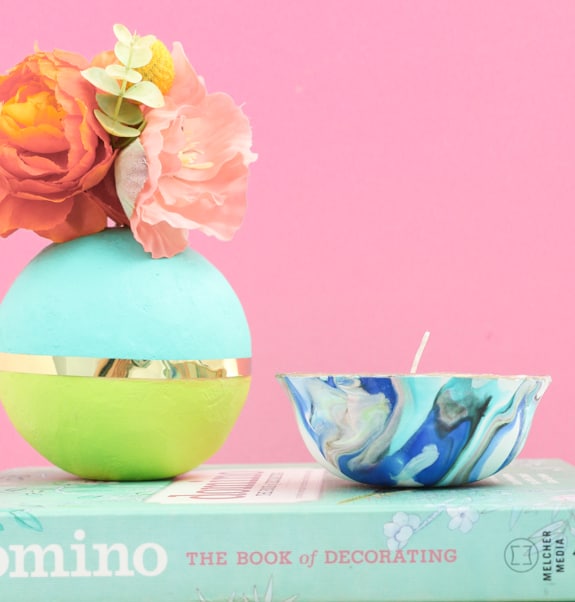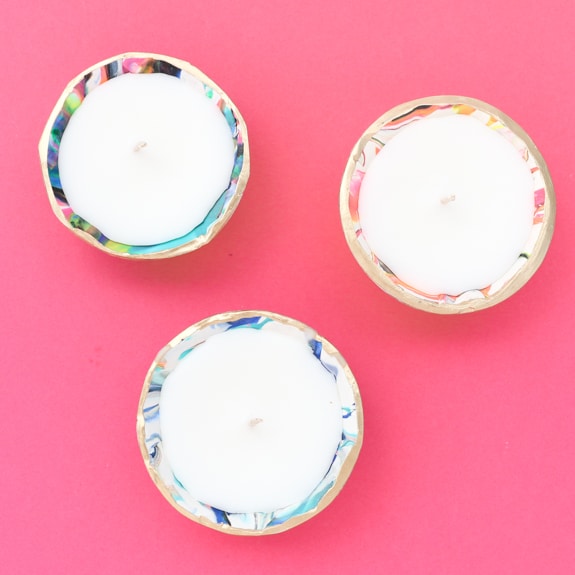 To Make your candles you will need:
Polymer Clay in white, black, and 2-3 more colors of your choosing
Rolling pin
Small oven safe glass bowl
X-Acto knife
Gold leafing pen (optional for a gold rim)
Soy wax flakes
Candle wicks
Pencil or dowel
Bowl for melting the wax
Crayons and Candle fragrance (optional for coloring and scenting your candle)
You will begin by making your marble bowl. To do this roll a large
(about the size of a golf ball) piece of white clay, and small (about
the size of a gumball) pieces of your other colors into log shapes.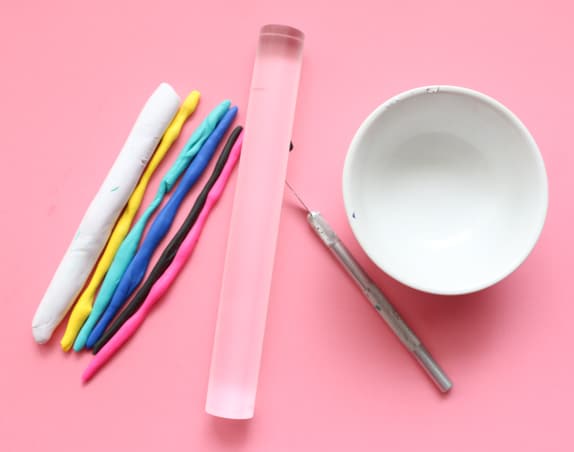 Twist all of the colors of clay together to make one large log. Then
fold it in half and twist the clay together again and roll into another
log. Repeat this one more time, then roll your clay into a ball and roll
it out with your rolling pin. Once you have a large circle rolled out,
place your clay into you bowl and fit it down into the bowl. Use your
X-acto knife to cut off the excess clay that comes out over the top of
the bowl.
Now it is time to bake your clay in a 275°F oven for 20 minutes. Once
the clay has baked and cooled, remove it from the bowl and use the gold
leafing pen to paint the top edge of the bowls. This step is optional,
but I love the added gold touch.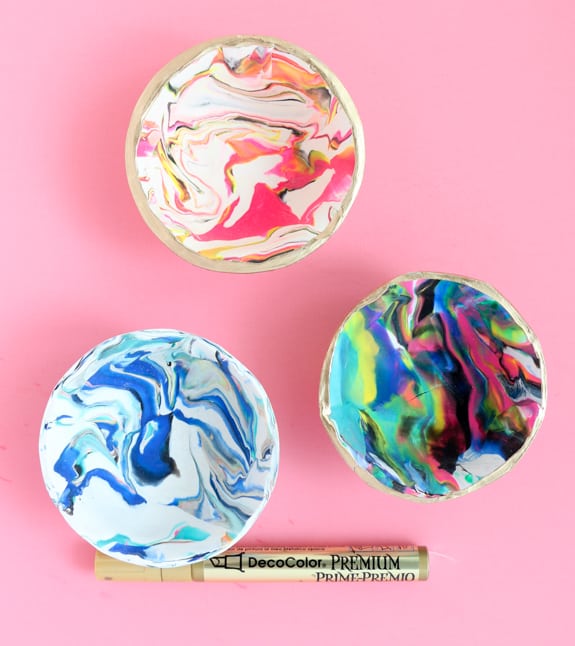 Now it is time to turn those bowls into candles! Melt your wax
according to the package directions. While the wax is melting, prepare
your wicks by wrapping them around a pencil or dowel rod and placing
them over the bowls.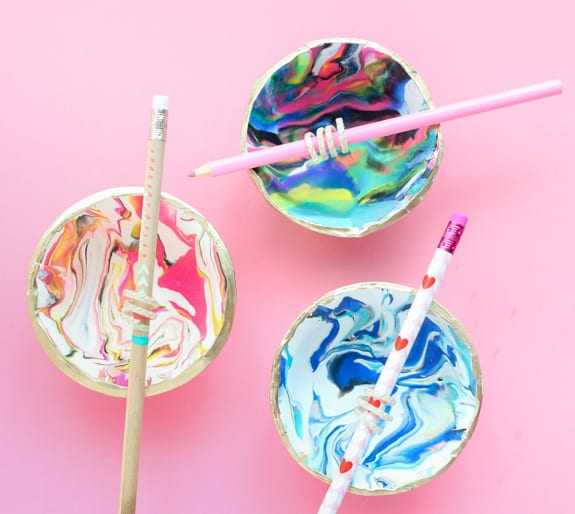 Once your wax is melted, pour it into your bowls and let cool. Once
cool you can remove the pencils and trim the wick to size. Now your new
DIY marble bowl candles are ready to use anywhere you like. If you want
you can always add candle fragrance to the melted wax before pouring it
into the bowls. You can also use cut up crayons to add color to the wax
too. Feel free to customize the candle anyway you like!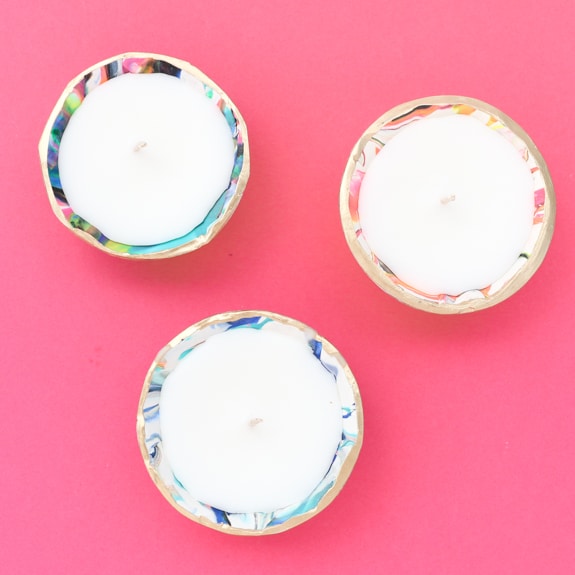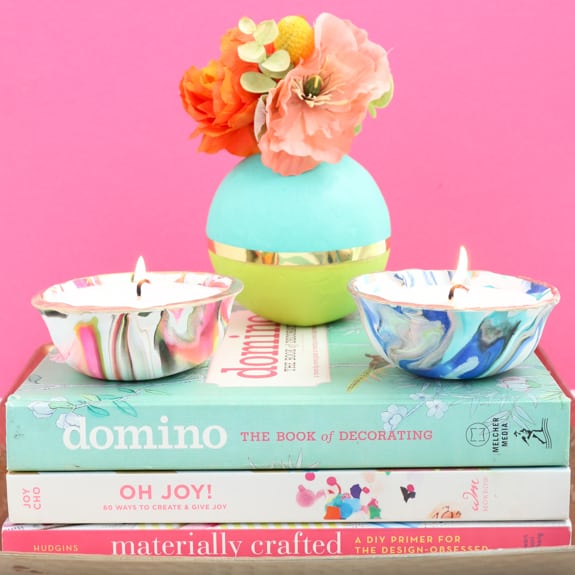 I hope you feel inspired to try making your own DIY marble bowl
candles now that you see how easy it is.